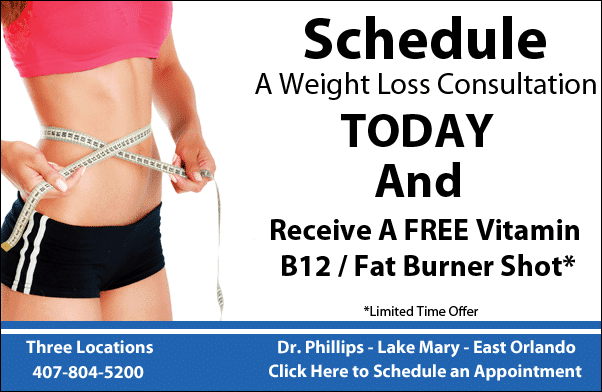 Welcome to The Leading Medical Weight Loss Clinic in Orlando, Florida!
Start Burning More Fat Today!
Svelte MD Medical Weight Loss Center provides medically supervised Orlando weight loss programs and strategies you need so you can lose weight with NO Surgery! No Hormones! No Starvation! Svelte Medical Weight Loss focuses on insulin stability levels. We are able to help our patients achieve this goal by directing them to eat foods that won't spike your insulin level. When insulin levels are low, fat is burned instead of sugar and hunger is controlled.
The following information is from an interview with Susie Bragg RN, BSN weight loss coach at Svelte MD
At Svelte MD Medical Weight Loss Clinics, we empower our patients to transform their metabolism.
Fat burning is a positive side effect of what we teach our patients.
Most Americans; men, women, young and old, end up eating a lot of pre-packaged, preserved, high-fructose corn syrup food which has resulted in a massive upswing in obesity and type 2 diabetes.
Svelte MD's program is about decreasing inflammation and getting the body to go into a fat burning state, which most Americans don't live in.
Most of us get up in the morning and start our day with a sugar source, carb source, or glycemic source. Even if it is a smoothie, convenience based protein bar or a bowl of cereal, we start our whole metabolic day in an insulin swing potential.
With our insulin fluctuating all day, people experience "rebound hunger."
Have you ever felt like you are starving 2 hours after you eat? or late at night you catch yourself standing in front of the fridge saying, "Why do I want ice cream? I shouldn't eat this. I must have no will power."
What many don't understand is that it doesn't have anything to do with willpower.
It has everything to do with "rebound hunger" due to the excess insulin floating around in your system. We didn't invent this. Nobel winner, Dr. Barry Sears discovered this.
You can see the results in these patients and while individual results vary based on many factors, you can see how weight loss comes naturally once we get this right.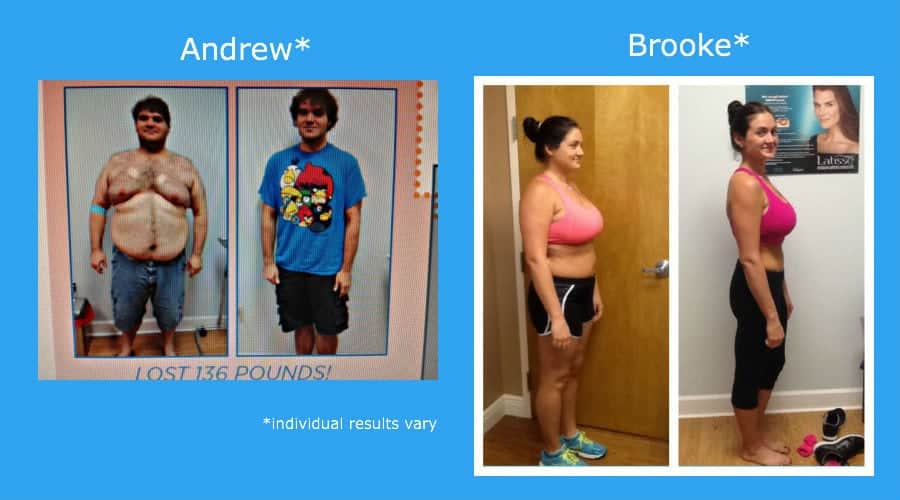 We all have to eat, but do you truly understand the impact food has on us? For instance, the impact that artificial sweeteners has on us is inflammation.
Inflammation inhibits cellular function and encourages a sugar burning metabolism. So when people come to Svelte MD, we help them radically transform their metabolism.
Essentially we are altering their inflammatory state and bringing the inflammation down. We help our patients create optimal cellular function through our program. A side effect of this process is fat burning. We get the excess fat to convert itself back into energy. What we are committed to is overall health.
Dr. Bragg is a board certified medical doctor that was trained and educated in the United States of America. He has already been his own patient for the Svelte Medical Weight Loss program, and he successfully lost over 40 pounds.* If you're interested in Orlando medical weight loss, contact the professionals at Svelte today! We'll be happy to set you up with a customized program that will leave you happy and healthy!
Click here to see our new menu
Awesome People, Amazing Stories
View real testimonials by some of our clients! Feel free to send us a happy story of how you were
able to lose weight!
More Happy Patients
Testimonials
Jackie

Everything has been going really well with my weight loss experience. The office staff is great and my appointments are always timely. I really liked the summer cook out cookbook. Thanks so much!*

Pennie

I've been very pleased with the service and amount of weight I have lost.  Each time I visit the office, everyone is very friendly and personable. I especially thank you for not having a long wait time in the lobby!*

Eva

I couldn't feel better! I am going into my third week and have already lost 8 lbs.*

Debbie

The staff was always very helpful during my weight loss journey and appointments were never an issue, even with my busy work schedule. The program worked well for me and I will continue to come in for maintenance as needed.

I'm glad I took the time to go through your program and recommend it to my family and friends!*

Stacy

I had an excellent experience. I felt very comfortable and welcomed! Everyone was helpful and kind.*

Angela

I love coming to Svelte. Everyone that works there is very encouraging and always have a positive attitude.*
*These are individual results and your result on the Svelte program may vary.