Losing Weight Doesn't Have to be Difficult
Svelte Medical Weight Loss Centers
have three locations conveniently located throughout Central Florida. The benefits of using Svelte:
Our patients in Orlando have a long track record of burning fat and losing weight quickly.
Our program is flexible and is not designed to restrict your eating habits instead it is to come up with a customized weight loss solution that fits your individual needs.
Our patients report having success while not feeling hungry and not feeling stressed about having to work out more.
Our weight loss concept centers around insulin stability. We often are not aware of how many things are related to insulin stability. The impact of insulin stability on hormone production and other aspects of liver function have a significant influence on your body's ability to lose or maintain a healthy weight.
Our program is designed to create an environment that is conducive for your body to burn fat.
During your weight loss program, you'll meet with a coach who will give you detailed instructions on a step-by-step plan for you to achieve the results that you want.
Your coach will help you on your journey. Some of the aspects that they will focus on during your consultation sessions are things like: bloodwork, hormone levels, nutrition, hydration and tracking your weight-loss progress results.
Orlando Weight Loss
We've been in Central Florida for over 20 years, and have helped countless patients shed unwanted weight.
-Read our patient reviews and testimonials to discover more.
Depending on your particular needs we may also Prescribe the use of appetite suppressants to curb your hunger while you maintain your program.
We do offer all natural alternatives; however, we will have a conversation during our consultation to find out which solution is best for you.
It is not uncommon for individuals to lose up to 20 pounds in their first 30 days with us at our clinic. Although individual results may vary, we guarantee that you will burn fat on our program.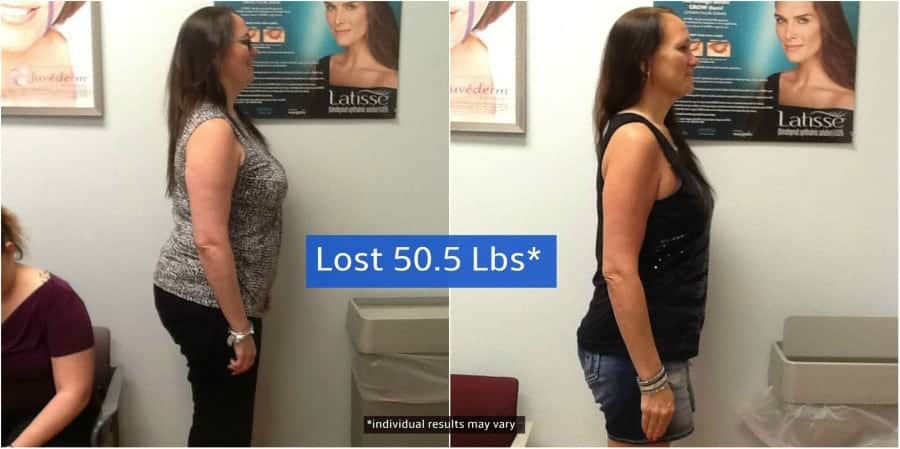 Many don't understand that the body is a beautiful mechanism that intends on protecting itself from starvation. Unfortunately, there are many things that people unknowingly do that tell their bodies that it needs to store fat. We reverse this process and help let your body know that it does not need to continue to store fat and can begin to use the unwanted stored fat for energy.
Will you feel sluggish and tired? Quite the opposite. Many people don't understand that our fat reserves are an excellent source of energy to fuel activities.
By shifting your body's metabolism from sugar-burning to fat-burning, you may experience more energy than you have in the past.
Overall our patients feel great losing weight, and the progress is fast enough to keep them motivated to continue to lose weight.
Do you have an upcoming event like a wedding, business presentation, public speaking engagement, or something that has a deadline? Even better. We can help you prepare for your special occasion by losing that unwanted weight so that you look your best on event day.
Stop trying to lose weight on your own. If you've tried virtually everything on the market to lose weight, you are the right customer for us. With our team to hold you accountable combined with the use of natural or prescribed appetite suppressant's, and the proper instruction you can finally wear the clothes that you've been dying to put on.
We want to empower you and provide you the support you need. Our goal is to see you thin and healthy.
Many people wonder if our program can work for them. Review our patient testimonials to see what others have experienced.
What do you have to lose by trying this?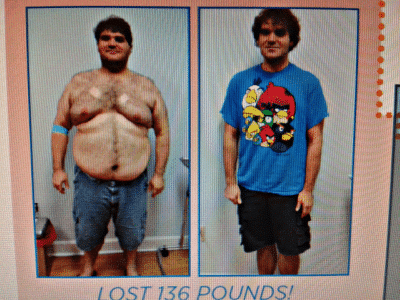 Give us a call today, and one of our friendly staff members will help you understand the process and get an appointment set up.
A physician will oversee your program. We are your local physician weight-loss solution. Call Today!
When you think of summertime in Orlando two words probably instantly spring to mind:? "hot" and "humid"? Yes, Florida exemplifies the classic characteristics of a humid subtropical climate.? The blistering heat combined with the heavy, damp air can be pretty uncomfortable for even the most heat-tolerant individuals.?
For those who are overweight, the hot and humid Floridian summers can be almost unbearable.? If you are overweight and living in or near Orlando medical weight loss can be your solution to beating the discomfort of summer. Are you tired of breaking into a sweat the second you open your front door??
Are you sick of feeling sapped of energy by the walk from your house to your car?? If being overweight is ruining your summers, then you have every reason to want to take control of your life and your body.?
Seeking out help from an Orlando medical weight loss specialist can be the key to gaining that control. Chances are you have tried to lose weight in the past.? Many people try again and again to lose weight over the course of their lives.? Many lose weight only to put it back on in a few? months.?
Some are unable to lose weight at all. When we attempt to lose weight and fail we get discouraged.? If it happens enough times we tend to throw up our hands and give up.? Often we try to convince ourselves that losing weight and being healthier isn't really that important.? We rationalize our unsuccessful attempts at weight loss by saying that it is just how we're built – it's beyond our control. However, medical research has shown time and again that being overweight is dangerous.?
Being overweight puts you at risk of developing a number of potentially fatal health issues like diabetes and heart disease.? Science has shown conclusively that obesity reduces your life span. Why risk your life for something that makes you feel uncomfortable? Orlando medical weight loss specialists can help you lose that extra weight so that you can live a longer, healthier life and enjoy your summers without the burden of extra weight?
Make this year the year that you take control of your weight and your life. With so many fad diets out there, why should Orlando residents go through the trouble and expense of seeking out medical weight loss specialists?? Quite simply, because medical weight loss is the only proven safe and effect means of weight loss?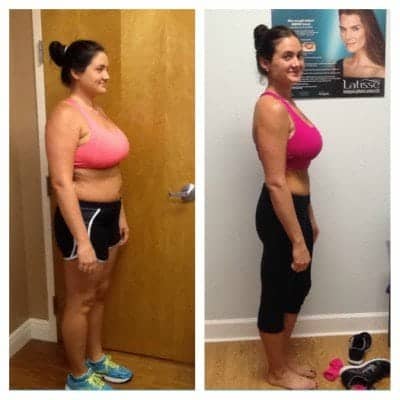 Orlando medical weight loss specialists can help you lose weight and keep it off. The body is a complex biological machine.? If your car had a major mechanical problem you definitely wouldn't ignore it and you probably wouldn't say, "Oh, well I'm sure I can handle it myself."? So why would you do it with your own body?
Only medical weight loss specialists really understands the intricacies of the human body and the biological process of weight loss.?
This is what makes Orlando weight loss professionals your best bet for finally losing that excess body fat? If you are living in the Orlando area and want to lose weight once and for all, contact an Orlando medical weight loss specialist today. If you are looking to lose 20 pounds or more and are in the Orlando, Florida area you need to check out Svelte Medical Weight Loss Clinic. 7009 Dr. Phillips Blvd. Suite 240. Learn more about our Orlando medical weight loss clinic today.
Please review our reviews from people that have gotten great results at one of our locations. Throughout the years our nurse staff have helped countless people with our customized weight loss plan.
Visit one of our weight loss centers near you. We are easy to find and our centers are coneniently located in 3 major areas of Orlando including: Waterford Lakes, Dr. Phillips and Lake Mary.
If you are here and looking to lose weight at one of our centers (especially if you live near one of our centers), don't take our word for it, check out our the reviews, and if you are a past patient who has gotten great results, or have suggestions on how we can improve our plan or centers, we encourage you to leave us a review so others can find your review and find their way to us.
Come meet the weight loss professional staff who are committed to helping you find the results you have been hoping for with our weight loss plan.
Don't wait to get through the next phase of your life without getting to blossom into the person you have always wanted to be. Maybe we should say shrink instead of blossom. Through our centers, you can finally achieve the body you have always wanted.
Review our weight loss program. Losing weight doesn't have to be difficult. Our revolutionary plan puts control back into your hands. For instance, if you are hoping to achieve results through our appetite suppressant system, you will be able to control you hunger through the use of a prescription.
Because we are a medical practice, run by an MD (not Chiropractors), we can make sure that you are safe through your weight loss journey. Often medications that are used as appetite suppressants are stimulants, and we need to review your medical history and review your current health before prescribing medications for you.
We want you to feel your best during our program.
Losing weight while using appetite suppressants, helps you plan your meals and plan when you will eat. You can even use a intermitent fasting plan in addition to your Svelte weight loss plan.
This way, you can maximize the hours in which you burn fat and still feel great while you work towards your weight loss goal. Contact one of our offices.
Do you live near UCF or Waterford? Please contact our East Orlando weight loss office.
Do you live near Dr. Phillips or Sandlake Road? Please contact our Doctor Phillips office.
Do you live on the northside of Orlando (Longwood, Winter Park, Altamonte, Maitland), please contact our Lake Mary weight loss office.
Recent Reviews
(read the most recent reviews here)
Svelte Weight Loss Reviews: Lorraine Cosme
Review
Wonderful office and Excellent customer service. KK Ott
Review
I have been a patient for over 10 years and have always been satisfied with my treatments. Madge is excellent with any of your cosmetic needs. Dee Stephens
Review
I've used Svelte for their vein removal and weight loss. Extremely professional and a very friendly and caring staff. I love them! Serisa Blackmer
Review
I wouldnt be skinny without them! Staff is amazing also. Worth every penny.
Other Popular Reviews:
Planet Smoothie Review: 5 star review
Kit Chamberlain Review: 5 star review
Sabrina R Review: 5 star review

We are so excited about these reviews that we wanted to share them with you. We understand how important reviews are these days and while negative reviews often get posted fast, we are proud of the top reviews we have gotten from so many patients.