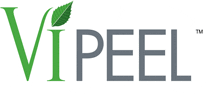 The Vi Peel contains a synergistic blend of powerful ingredients suitable for all skin types, for dramatic results with virtually no pain, no skin preparation and little downtime. The Vi Peel will:
Improve the tone, texture and clarity of your skin
Reduce or eliminate age spots, freckles, and hyper-pigmentation, including melasma
Soften lines and wrinkles
Clear acne skin conditions, reduce or eliminate acne scars
Stimulate the production of collagen, for firmer, more youthful skin
Why wait weeks or months for results when you can enjoy beautiful, radiant skin in about a week.
How do I find out more?
Contact us to receive your personal physician consultation with Dr. Bragg or if you need more information.