Picture this. You are at your local supermarket, you pick out a good head of broccoli, a honeydew melon, fresh corn. Everything is going smoothly. Then you notice an odd-looking, unappealing, root thing mixed in with the vegetables section? The name is as ambiguous as the object.  You pass by it without a serious glance. Unbeknownst to you some of the most unique healthy foods are available at your local grocer.
Svelte Medical Weight Loss, the Orlando medical weight loss clinic, believes these plants are worth trying. Below are some of those unusual foods with a recipe or two for each.
Fiddlehead fern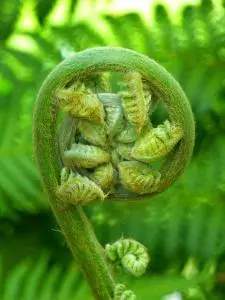 These curly, round plants look like a child rolled them out of clay to make a snail shell. These are actually the fronds of young ferns, packed with vitamins A, C, B-complex and minerals. With a crisp, grassy flavor similar to asparagus and baby spinach, these are delicious boiled in water, drained, and lightly sautéed in olive oil, salt, and pepper.
Rainbow chard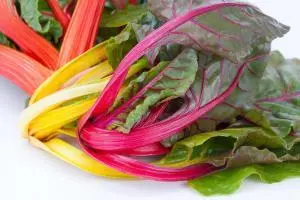 If your kitchen needs a colorful zing, go for rainbow chard. The stems of this relative of beets and spinach are red, orange, yellow, white, or purple. One cup of chard leaves contains 374% of the recommended daily intake of vitamin K, packs a punch with vitamins C and A, and contains minerals and 12 polyphenols. They taste slightly bitter, similar to beet greens or spinach. Add card leaves to a salad or sauté them in salt and olive oil. The stems can be pickled or sautéed as well.
Jicama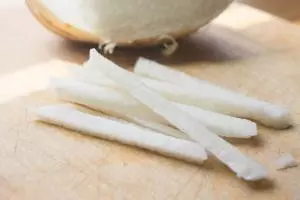 This root vegetable contains six grams of fiber per cup, 40% of your daily intake of vitamin C, and a fiber called oligofructose inulin. This sweet fiber gives jicama a pleasant taste similar to a savory apple without raising blood glucose or insulin levels. Jicama promotes the digestive system's good bacteria as well. To prepare, scrub and peel the jicama, then cut off chunks to eat it raw, create a slaw with it, mix it in fruit or vegetable salads, or add it to a stir-fry. The versatility of this vegetable is amazing!
Tomatillos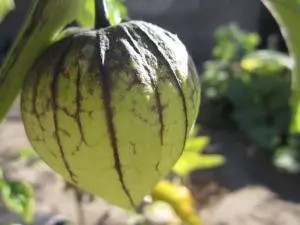 No, these are not "little tomatoes," and they do not need to ripen. Tomatillos are a small, green fruit in a corn-like husk. In Mexico, they are the base ingredient for salsa verde but give many Mexican dishes a tart, citrusy flavor when served raw or cooked.
Vitamins C and K, iron, magnesium, phosphorous, manganese, potassium, and the anti-cancer phytochemical withanolides are all present in a ½ cup serving of tomatillos. Serve tomatillos roasted by cutting them in half and placing the cut side on a sheet of aluminum foil, then baking them for 25 minutes at 400°.  You can create a dandy sauce from them.
The next time you are in the supermarket, take a good look at the more unusual fresh fruits and vegetables offered. Look up the names of these products on your phone.  Download any tasty recipes you find. You may be surprised when these once unknown foods become a staple in your cooking! Read the blogs on our website to learn more about weight loss programs, diet facts and fiction, exercise programs, and other health-related information. Call 407-804-5200 to speak with our Orlando medical weight loss consultants.