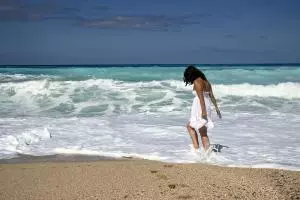 With summer quickly sneaking up on us, the busy beach season will be here before we know it. This is the time of year when many of us really focus our efforts on weight loss in Orlando. Read some Svelte tips below to help you get ready for the upcoming beach season here in Florida.
Set Goals: Figure out your specific goals in order to come up with a plan that will work best for you.

Do you want to lose weight? If so, how much do you want to lose? And what is a reasonable amount to aim for by summer?
If you want to maintain your weight, do you want your focus to be on toning up certain areas? By identifying the areas you want to see changes in, you can customize a diet and exercise program that will specifically address those areas.

Diet Matters: Regardless of whether you're looking to lose a lot of weight, a little weight, or merely maintain your current weight, eating a healthy diet is important. Below are some diet tips that are healthy for everyone to follow:

Eat plenty of fruits and vegetables: Full of vitamins and minerals, these foods help keep you full and energized throughout the day. Eating fruits and veggies with a high fiber content can be especially helpful in weight loss efforts since fiber helps keep you satisfied longer.
Consume lean proteins: Turkey, chicken, and fish are all great sources of protein that are low in fat. Tofu and tempeh are great non-meat alternatives.
Reduce sugar intake: Consuming too much sugar leads to weight gain and causes highs and lows in energy levels throughout the day. Save the sweet treats and beverages for an indulgence every now and then.

Develop an Exercise Routine You Can Stick With: Incorporate exercise into your schedule in a way that works best for your lifestyle. If you can exercise for 30 minutes or more a few times a week, that's fabulous! But if you can't, figure out how you can integrate it most days. Maybe you can fit in two or three 10-15 minute walks or runs on certain days and sign up for a yoga or pilates class once a week.
Stay Motivated: Set up a system that will keep you motivated and accountable. For some, that may mean keeping track of what they eat and when they exercise in a journal. For others, it may mean finding a buddy to check in with on a regular basis to discuss each other's progress.
Put together a health and fitness plan that includes these four tips and you'll be ready for beach season in no time. If you need help in the motivational department, or need a more structured plan to reach your weight loss goals in Orlando, contact Svelte Weight Loss Center today. We'd love to help you have the lifestyle you deserve.