Adopt These 5 Effective Habits to Lose Weight
Weight loss is the common mission among the majority of today's population. We want to know how to lose weight fast, how to keep the weight off, and how to go about all of this in a healthy manner. At Svelte Weight Loss Center of Orlando we have made it our mission to help individuals struggling with the issue of weight loss. We have effectively assisted hundreds of men and women to meet their goal weight, and keep those extra pounds off.
Today we are sharing with you, 5 habits that have proven to be effective for weight loss, and their weight loss sabotaging counterparts.
Do You Recognize These Habits in Yourself?
Managing stress well
Did you know that stress is more than just an emotional state? Stress actually triggers the release of cortisol in your body, which is a hormone that promotes abdominal fat storage. For this reason, it is imperative that you learn to manage your stress. Yoga and running are two perfect options for managing stress, as running reduces tension and releases endorphins, and yoga has a calming effect on the body.
Getting enough rest
It has been proven that your sleep has an impact on your weight. An overall lack of sleep will actually increase your appetite, decrease your willpower, and cause a greater desire for high calorie foods. Less than 6 hours and more than 8 is equated with weight gain, so find your happy medium.
Chewing your food
Most people are unaware of the fact that it takes the brain 20 minutes to realize that you are full. It is for this reason that it is greatly important that you slow down while you eat, and chew your food thoroughly in order to avoid overeating.
Eating for the right reason
Why do you usually eat? A wonderful habit to get into is to eat when your body signals to you that it is hungry, and don't eat when your body is full. Eating out of emotion, boredom, or because you are at a social event, can quickly lead to overeating.
Eating at a proper time
Do you find yourself eating dinner late in the evening? If you don't have time to cook and eat at a proper time, then prep your meals. You may be wondering why it matters what time you eat. Well the answer to that question would be, it has been proven that eating after 8 p.m. leads to greater calorie intake and higher body fat content.
Weight Loss and You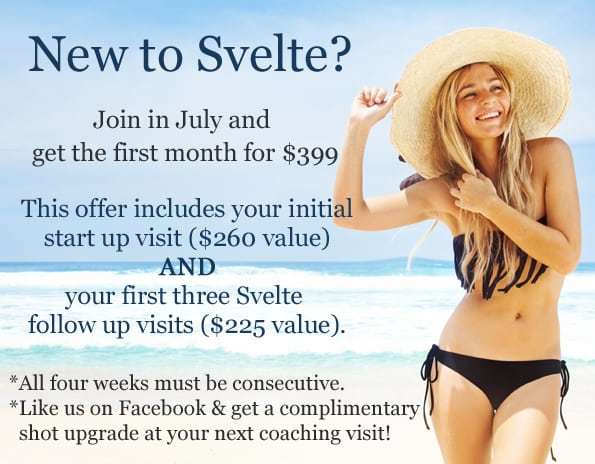 Are you trying to lose weight, but struggling to meet your goals? Svelte Weight Loss Center of Orlando specializes in helping individuals like you. It is our mission to assist men and women along their weight loss journeys, to lose weight fast, and keep it off. Interest in learning more about what Svelte can do for you? Contact Svelte today to schedule your first appointment. Right now we are offering unbeatable deals, like us on Facebook, and save big